Thursday, January 22, 2015
17:00 – 18:00
Location: CHS Airport DoubleTree
Speaker: Mr. Bill Littleton, SPAWAR Cyber Forensics IPT Lead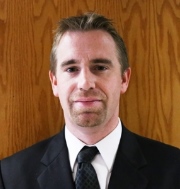 Bill Littleton, M.S. Information Assurance, U.S. Coast Guard Retired.  Adjunct Professor for Information Assurance since 2009 teaching Introduction to Information Assurance, Penetration Testing and File System Analysis. Five years of experience as the SPAWAR Integrated Product Team Lead for Cyber Forensics. Manage cost, schedule and performance of all cyber forensic work and lead all forensic operations.  Develop statements of work, test plans/reports, SOP's and review forensic case reports.  Assist in conducting advanced data recovery, forensic analysis and incident response activities.  Five years of experience as the STEM Cyber Security Outreach Team Lead resulting in the development of three high school cyber security courses, development and deployment of a Cyber Collaboration Suite allowing for live virtual-hybrid on-line high school cyber classes.  Developed and coordinated the Annual Palmetto Cyber Security Summer Camp for the past two years. Two years of experience as Certification & Accreditation Team Lead over DoD Digital Fire systems.  Key experience in testing & evaluation, risk management, forensic analysis, data recovery and extraction, project management, curriculum development, training development, quality assurance;  Competed in the DC3 Digital Forensic Challenge placing 2nd in the 2012 competition and 1st in the 2013 competition in the DoD category.  Presented as a guest speaker at SBIOI, Association of Old Crows Cyber 101/102, CDCA conference, and various other conferences.  Participate as a Blue Team Lead for PCDC. Director of the Palmetto Cyber Security Summer Camp and the Palmetto Digital Forensics Competition. Certifications/Courses Include: CompTIA Security+/Linux+, SANS-560, MCP, NSTISSI-4011/4015, CNSSI-2012/4013/4016, DAWIA SPRDE-SE Level-2
Topic: Palmetto Digital Forensics Competition

______________________________________________________________________
Thursday, February 26, 2015
17:00 – 18:00
Location: CHS Airport DoubleTree
Speaker: Byron Carroll, Enterprise Business Development Manager, Custom Communications, Inc.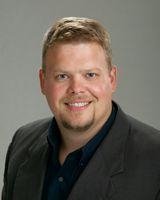 Top-performing  Executive with 20 years of extensive success driving year-over-year growth and managing profitable partnership programs in complex, highly competitive markets.  Mr. Carroll has strong partnership building skills; proven ability driving large, complex sales with top Executives and Senior Technology/Operations Professionals. He is the winner of numerous sales performance and civic awards, including a Congressional Recognition as a Top Volunteer of the State of South Carolina, Masters Division NC Public Speaking Competition two time winner, and is a Paul Harris Fellow.  Mr. Carroll studied business at East Carolina University and Central Texas College.   He is a Veteran of our Armed Forces with service in the Middle East.  He is married to wife, Christine and father to three girls.
Topic: XIRRUS WI-FI NETWORKS – Technical Overview

______________________________________________________________________
Thursday, March 26, 2015
17:00 – 18:00
Location: CHS Airport DoubleTree
Topic: Conference Planning

______________________________________________________________________
Thursday, April 23, 2015
17:00 – 18:00
Location:
CHS Airport DoubleTree
Speaker: AOC Southern Regional Director: Lisa K. Frugé
                   Manager, Customer Requirements & Advocacy | Electronics Systems, BAE SYSTEMS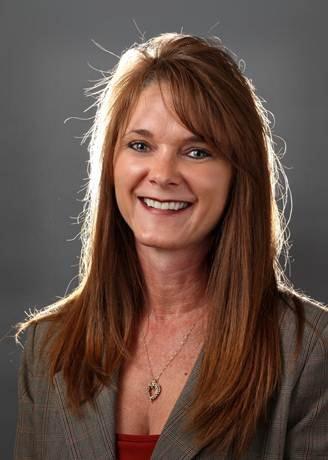 Lisa is the Air Force Systems Customer Requirements & Advocacy Manager located in Warner Robins, Georgia.  Lisa entered Electronic Warfare in 1997 as a Palace Acquire Intern for International Logistics at RAFB, GA. From 1997 to 2006 Lisa actively worked and assisted in intra-agency policy determination associated with the release of EW critical technologies as a logistics management specialist on numerous FMS/USAF EW and sensor programs to include: AN/ALR-69, AN/ALQ-131, AN/ALQ-184, AN/ALR-62 and AN/ALQ-213.  In July 2009, Lisa joined BAE Systems as their forward deployed US Air Force Systems & Requirements Manager in the Warner Robins, Georgia area. Lisa is married to an Air Force Veteran who works for the Dept. of Defense in the AF Special Operations Command. They have four children and two grandsons. Lisa currently serves on the Association of Old Crows (AOC) Board of Directors as Southern Regional Director, The Dixie Crow Chapter of the AOC as Immediate Past President and Chair of The Annual Dixie Crow EW/IO Symposium and is the 2015 Chair of the Aerospace Industry Committee, Robins Regional Chamber of Commerce.
Topic: Dixie Crows
______________________________________________________________________
Thursday, June 25, 2015
17:00 – 18:00
Location: CHS Airport DoubleTree
Topic: Conference Hotwash

______________________________________________________________________
Thursday, July 23, 2015
17:00 – 18:00
Location: CHS Airport DoubleTree
Topic: Mover & Shaker Award
______________________________________________________________________
Thursday, August 27, 2015
17:00 – 19:30
Location: Scientific Research Corporation (SRC)
                    1101 Remount Rd. | Suite 500 | N. Charleston, SC  29406
Topic: Counterfeit Component Workshop
Abstract:
Counterfeit Electronic Parts has emerged as significant product integrity risk to DoD weapon systems. Industry and US government studies conducted over the past decade shows that electronic part counterfeiting continues to expand. In 2012, US public law required DoD to establish policies to address the counterfeit electronic parts threat. In 2014, DoD established new regulations requiring contractors to establish and implement a Counterfeit Electronic Part Detection and Avoidance System.
Instructor: Henry Livingston, Technical Director & Engineering Fellow | BAE Systems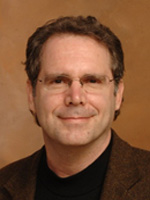 Henry Livingston is a pioneer in establishing detection and avoidance practices to prevent the infiltration of counterfeit electronic parts into defense and space applications. He also participated in many government and industry conferences, seminars and training events as a leader in counterfeit part avoidance practices. Henry published numerous papers and articles on component reliability assessment methods; obsolescence management; semiconductor industry trends; and counterfeit electronic parts avoidance and detection. Henry is a member of the SAE Counterfeit Avoidance Advisory Group; the SAE G-19 Counterfeit Electronic Parts Committee; the TechAmerica Public Sector Procurement Policy Committee's Supply Chain Assurance Subcommittee; the Aerospace Industries Association Counterfeit Parts IPT; the Industry Advisory Group to the Government-Industry Data Exchange Program; the Counterfeit Prevention Task Group of the 2014 U.S. Space Program Mission Assurance Improvement Workshop; and DoD's Anti-Counterfeiting Roundtable.
______________________________________________________________________
Thursday, September 24, 2015
17:00 – 18:00
Location:
CHS Airport DoubleTree
Speaker: Valerie Sessions, PhD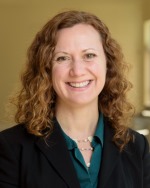 Valerie Sessions serves as Associate Professor and Chair of the Department of Computer Science at Charleston Southern University. She is also employed by the Space and Naval Warfare Systems Center, Atlantic as a computer scientist. Her research interests include data quality, video management systems, and video analytics. She received her doctorate in Computer Science and Engineering from the University of South Carolina. She serves on several advisory committees including the Global Privacy and Information Quality Working Group (GPIQWG) of the US Department of Justice, Charleston Digital Corridor Code Camp Advisory Board, and the Program Committee for the International Conference on Information Quality.  She was honored in 2014 by the Charleston Regional Business Journal as a Forty under Forty Award recipient for her work with in the community including First Baptist School Lego League, JR League of Charleston, Women in Tech, and the Be a Mentor Science Buddies program.
Topic: Charleston Southern University (CSU) Cyber Club

______________________________________________________________________
Thursday, October 22, 2015
17:00 – 18:00
Location: CHS Airport DoubleTree
Topic: CSU Scholarships
______________________________________________________________________