Mr. Richard F. Nelson
President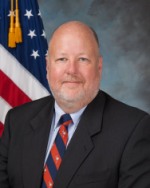 Richard Nelson began his professional career working with the department of defense in 1986 at the Naval Air Test Center in PAX River MD working on the E2-C aircraft in target detection & tracking as well as ECM & ECCM systems performance.  After many years in flight and laboratory testing along with the development of custom real time data recording systems Rich spent a few years in the commercial world working embedded microprocessor systems in hostile environments in the automotive/heavy truck industry which moved him to the Charleston area in 1990.  After BRAC95 brought the high tech industry to Charleston, Rich opened an office for a small company that eventually became a part of the Northrop Grumman Corporation.  He spent 12 years there building and running a Charleston office with a heavy SPAWAR customer base as well as expanding into HALE UAVs, international military sales and even some work on the E2-D Advanced Hawkeye aircraft.  After a successful career at NGC, Rich pursued new challenges and in early 2008 took a position with L-3 Communications Corporation as their Director of Engineering.  Most Recently, Richard has joined SAIC to take on new challenges with system design and analysis for employing the P-8A Poseidon MMA aircraft and the BAMS UAS into the Maritime Patrol and Reconnaissance Community in their expanded roles in Maritime Domain Awareness and the Global Information Grid.
Rich currently holds both a Bachelor of Science in Electrical Engineering and a Master of Science in Software Engineering.  He is an avid supporter of the engineering profession and the education community.  He has been involved in many activities such as chairperson of the Joint Industry Advisory Board for the Citadel and the College of Charleston, member of the CDCA Education committee as well as a founding member and inaugural president of the Palmetto Roost Chapter of the Association of Old Crows.
David Walman
Vice President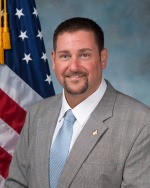 David Walman is a Senior Systems Engineer with the Department of the Navy/Space and Naval Warfare Systems Command (SPAWAR) supporting U.S. Army Space & Missile Defense Command/Army Forces Strategic Command (USASMDC/ARSTRAT) and SPAWAR Cyber Initiatives.  He joined the Old Crows as a Principal Software Engineer for the Electronic Systems Sector of Northrop Grumman Corporation in Baltimore where he supported F-35 "Lightning II" Electronic Warfare and Countermeasure programs. Additionally, he has served as a technical lead for a number of intelligence-gathering (SIGINT, ELINT, Persistent Surveillance) programs on multiple platforms, from UAV sensors to satellite payloads.
David holds three Masters Degrees in Computer Engineering, Software Engineering, and Business, completed his Doctoral coursework in Software Engineering, is a CISSP-ISSEP, a graduate of Northrop Grumman's Radar Systems Engineering course, and the Naval Postgraduate School's Cyber Warfare program.  He resides in Charleston, South Carolina, with his daughter Samara, son Jake, and his dog Sadie.
CAPT Al Kolpacke, USN (ret)
Secretary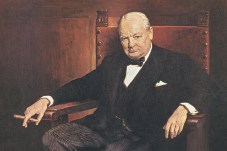 Al Kolpacke is a retired Navy Captain with a proven record of success in both civilian and military disciplines. From 2006 through 2009, he was the Joint Combined Training Capability (JCTC) Liaison Officer (LNO) deployed to Canberra, Australia. He orchestrated HQJOC and USPACOM to establish and stand up the JCTC Combined Management Organization to provide effective day to day operations.
Upon relocating to Charleston from LNO duty in Australia, he worked delivering SOA-based solutions to a number of DoD and Federal organizations. He served as the Project Manager for the Virtual Integrated Support for Information Operations Environment (VISION) program, designed to provide situational awareness and mission planning capabilities for Information Operations (IO) across all commands. He led IO Subject Matter Experts in incorporating changes in doctrine, force structure and elaborated IO planning, analysis and assessment requirements. He is currently leading the TacMobile effort to provide Tactical Operation Centers and Mobile Tactical Operation Centers to the Royal Australian Air Force to support the P-8 Poseidon.
Al received his Bachelor Degree in Naval Architecture and Engineering from the US Naval Academy and has 4,000+ hours in helicopters and fixed wing aircraft. He has been awarded the Meritorious Service Medal, Armed Forces Expeditionary Medal, Navy Achievement Medal, Meritorious Unit Award, Meritorious Unit Commendation, and Navy Battle E.
Valerie Sessions, PhD
Director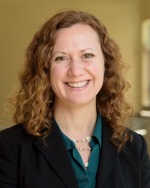 Valerie Sessions serves as Associate Professor and Chair of the Department of Computer Science at Charleston Southern University. She is also employed by the Space and Naval Warfare Systems Center, Atlantic as a computer scientist. Her research interests include data quality, video management systems, and video analytics. She received her doctorate in Computer Science and Engineering from the University of South Carolina. She serves on several advisory committees including the Global Privacy and Information Quality Working Group (GPIQWG) of the US Department of Justice, Charleston Digital Corridor Board, and the Program Committee for the International Conference on Information Quality.  She was honored in 2014 by the Charleston Regional Business Journal as a Forty under Forty Award recipient for her work with in the community including First Baptist School Lego League, JR League of Charleston, Women in Tech, and CodeON.
Col Chris Glaze, USAF (ret)
Director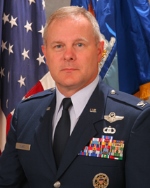 Chris Glaze has over 30 years of Electronic Warfare and Information Operations experience in positions at the United States Air Force Headquarters Staff, Joint Staff, Major Command, and squadron level. A qualified Air Force Master Navigator, F-111 Weapon Systems Officer, and EF-111 Electronic Warfare Officer, Mr. Glaze has participated in the planning, execution, and control of electronic warfare operations in combat (OPERATION ELDORADO CANYON, DESERT SHIELD, DESERT STORM, OPERATION NORTHERN WATCH and SOUTHERN WATCH, DENY FLIGHT, and ALLIED FORCE), within NATO, and in a multi-service environment. His decorations include the Legion of Merit, Distinguished Flying Cross (with Valor), and the Air Medal with 5 devices.
He has served as a Deputy Director for Information Operations to the Headquarters Air Staff, as the Joint Chiefs of Staff Electronic Warfare Officer in the Deputy Directorate for Information Operations, and as the Chief, Electronic Warfare/Survivability Division at Air Combat Command. Twice selected for USAF Command, his expertise spans strategy, policy, doctrine, PPBS, acquisition, requirements development and operational test.
Following his retirement from the United States Air Force in 2004, Mr. Glaze entered the defense industry and has worked for Titan Corporation, Northrop Grumman, and L-3 Communications in the areas of Program Management and Business Development. In 2009, he formed Third Wave Strategies, a defense consulting company specializing in strategic planning, decision management, and program management. He currently serves as President and Chief Executive Officer. A recognized expert in EW/IO policy, doctrine, and TTPs and he has been invited to speak at many national conventions and conferences.
Mr. Glaze was born in Cambridgeshire, England and was schooled in the United Kingdom and in the United States. A certified Program Management Professional (PMP), Chris obtained his Bachelor of Science degree from The Citadel, The Military College of South Carolina and holds Master of Arts degrees from the Naval War College and Troy State University. In July 2008, Mr. Glaze was elected as the President of the Association of Old Crows, an international professional EW/IO organization consisting of over 13,000 members in 47 countries. He is married to the former Rebecca Tanner of St. Matthews, South Carolina and they have three daughters, Kathryn, Erin, and Emma.
Tracy Dayton-Musiol
Director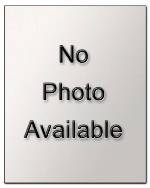 Tracy Dayton-Musiol joined the AOC Palmetto Roost in 2012 and immediately made an impact as Chairperson of the Symposium/Conference and Awards Committees. She began her professional career with the Walt Disney World Company in 1991 in their Parks Food and Beverage Division, eventually settling into a role as a Resort Division Conference Services Manager, where she managed key military and government clients such as the Army Aviation Association and the Wild Weasels.
In 2005, Tracy achieved the status of Certified Meeting Professional (CMP). She moved to Charleston, South Carolina the same year and accepted a position at SPAWAR with the Geologics Corporation. Tracy has continued to impact many areas since her arrival in Charleston, in particular working closely with The Department of the Navy, NAVAIR and Joint Base Charleston's PAO to ensure flawless implementation of conference protocol. Her skills and experience have allowed her to become an integral part of the AOC Palmetto Roost's team and she looks forward to a long relationship with the organization.
Patrick Burnette
Director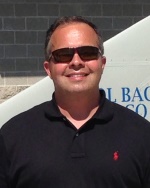 Patrick Burnette is a former Army/Army National Guard Artillery and Infantry Officer, and a combat veteran.  He served in OPERATION ENDURING FREEDOM (OEF), where he was an embedded mentor/trainer with the Afghan National Army.  While there and in previous assignments, he served in operational and intelligence/counterintelligence positions.  He also helped the Army's Functional Area (FA) 53A (Information Systems Officer) designation.  He has eleven years as a Department of the Army Civilian, and more than thirteen years as a defense contractor managing cyber, software development and various other programs and projects.  His experience with Electronic Warfare (EW) includes Improvised Explosive Device (IED) jamming devices in combat and experience with counter-battery radar.  He has been actively involved in the AOC's Palmetto Roost Chapter since last winter and chaired the 2014 EW-Cyber Conference Agenda sub-committee.  He is chairing the sub-committee for 2015 as well, and has already begun the planning process.  He has a wife and 3 kids and lives in Mount Pleasant, South Carolina.
Mike Shafer
SPAWAR Advisor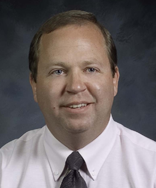 Mike Shafer is the Division Head for Information Operations (IO) and Joint and National Intelligence, Surveillance and Reconnaissance (ISR) at the Space and Naval Warfare Systems Center Atlantic in Charleston, South Carolina. He was appointed to the position on 13 July 2003 after serving as the Branch Head for the Special Exploitations Systems Engineering Branch of SSC Charleston. As the Division Head, Mr. Shafer guides a unit of more than 170 engineers, scientists, technicians, experts, and support personnel who provide technologically superior information and intelligence systems to warfighters. Mr. Shafer oversees ISR/IO capabilities and services for the United States Special Operations Command (USSOCOM), the United States Marine Corps, the United States Army, and for the Program Executive Office for Command, Control, Communications, Computers and Intelligence (PEO C4I), PMW-120. Mr. Shafer has six years of prior civil service experience gained with the USAF at the Electronic Warfare Integrated Support Facility (EWAISF) at Robins AFB, Georgia and the Tactical Air Warfare Center (TAWC) at Eglin AFB, Florida.
Mr. Shafer was born in Miami, Florida. He received a Bachelor of Science Degree in Electrical and Computer Engineering from the University of South Carolina in 1982. In 1995, he received a Master of Science in Engineering from the University of South Carolina. Mr. Shafer resides in Cottageville, South Carolina, with his wife Pamela.